About Woodgate Productions
Well, it plays out as an award-winning documentary itself.
While completing his last year of University, Brad partnered with his brother to co-found WELLNX LIFE SCIENCES. In 13 years, the business has become a leader in the world of health/wellness and is currently distributed in major retail outlets worldwide and sold in well over 50 countries. Its products have been featured in all major media outlets and have received several endorsements from many of Hollywood's elite!
WOODGATE PRODUCTIONS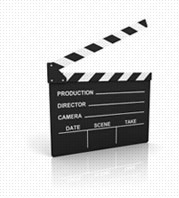 As with all new ventures Brad creates, he stands by a few guiding principles for success: Commitment, Passionate, Sustainable, Risk Taker and Relevant. Whether it be working behind a camera, in front of a camera, or negotiating major contracts–Brad and his team will implement these guiding principles "full throttle".
WOODGATE PRODUCTIONS isn't just a production company. It's a company that wants to be involved with all aspects of the entertainment world as they unfold (trying to have a sentence that doesn't box me in but allows me to be flexible with all aspects of the entertainment world). As for Brad, WOODGATE PRODUCTIONS is his idea of dreaming big and he plans on jumping in with both feet.